Photo Gallery Archive


DANCE ACTS and
PRODUCTIONS
2015 through 2016

Lighted by
RICHARD BONNER









(Although viewable at a 640-pixel horizontal
resolution, setting your browser to 800 or
1024 would be better for this page.)
---
Eurythmy by the Sea

Christ Church Hall
Dartmouth, Nova Scotia
August, 2016

(All lights are 1000 watts unless noted.
All fresnels and ellipsoidals are 150mm.)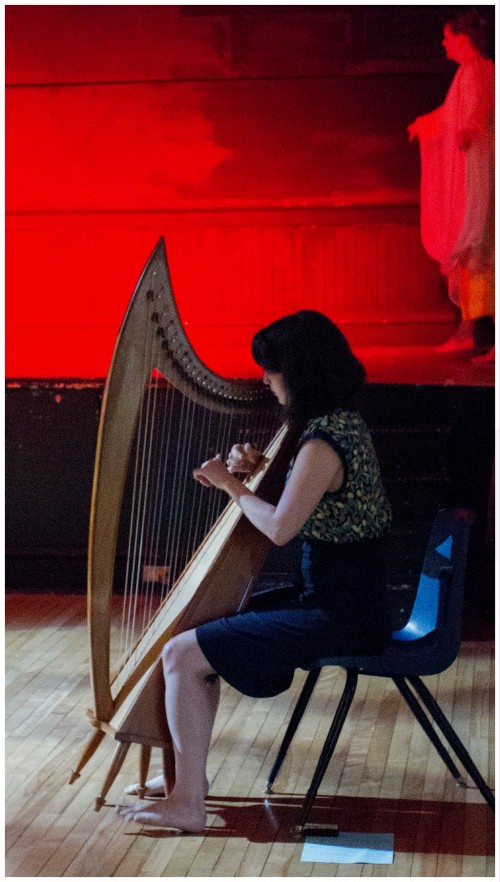 The main floor is lighted by two 37-degree Ellipsoidals, one directly from each side. They project Breakup Patterns in a Cold Blue. The saturated Red on stage comes from two front-of-house (FOH) Wide Flood PAR 64s.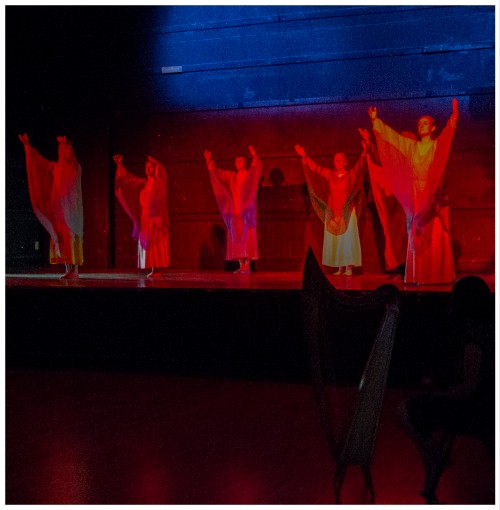 The Red is seen again here while the main floor lights have been turned off allowing the harpist to be silhouetted. Also on stage are floor lights, one 500-watt PAR 64 Wide Flood from each side in a Steel Blue. On the back wall is a Daylight Blue (looking dark in this photo) from two 500-watt Fresnels.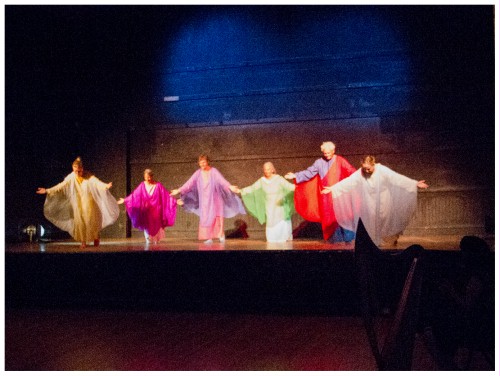 The same stage look as above is used here but the dancers are now front lighted in a Colour-Correction Orange which appears as a slight amber to the eye.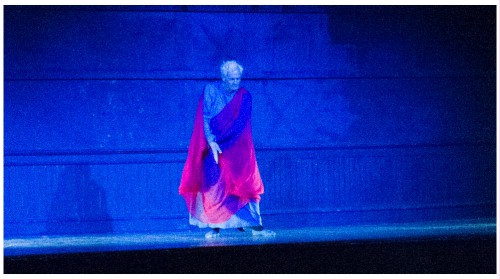 Here, an FOH Medium Blue washes the stage. The floor lights still wash Steel Blue from the sides.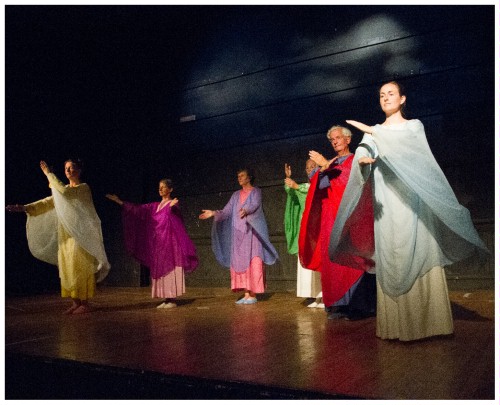 Colour-Correction Orange washes from the front while the wall Blue is on very dimly. Onto this are projected some uncolourd, defocused clouds from two FOH 35-degree Ellipsoidals.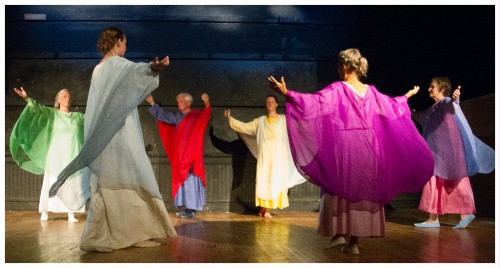 The same look as above from a different angle.


---
Thanks go to photographer Robert Rangeley of Dartmouth, Nova Scotia for usage of his photos.

---