AIEL Shop Tips

EQUIPMENT MAINTENANCE

For those of you owning your own equipment or maintaining your employer's, this section is for you. We'll begin with lighting instruments and colour media; later subjects are expected to cover dimming equipment and special effects.
---
LIGHTING FIXTURE MAINTENANCE
Articles here cover the basic stage lighting
instruments. They detail the steps necessary to
overhaul and restore them to working condition.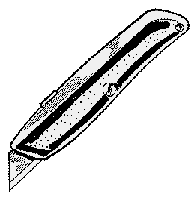 COLOUR MEDIA MAINTENANCE
This discusses using and caring for plastic
colour media (gel). Rejuvenation tips are also given.
DIMMER AND CONTROLLER MAINTENANCE
Expect to see subjects such as dimmer trimming,
ventilation tips, reducing electrical & mechanical
noise and preheat. Quick fixes for controllers that
have had liquids spilled into them at at a gig,
calibrating, and cleaning will be discussed.
SPECIAL EFFECTS MAINTENANCE
Subjects to be covered will include fog
machines, dance-club beam lights, mirror
balls, ultra violet and low voltage lighting.
---