AIEL Shop Tips

EQUIPMENT MAINTENANCE

For those of you owning your own lighting and related equipment or maintaining your employer's, this section of the AIEL website will provide steps to keep things operating in a smooth and trouble-free manner.
---
LIGHTING FIXTURE MAINTENANCE
Articles here cover the basic stage lighting
instruments. They detail the steps necessary to
overhaul and restore them to working condition.
COLOUR MEDIA MAINTENANCE
This discusses using and caring for plastic
colour media (gel). Storage and rejuvenation
tips are also given.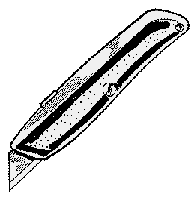 LUBRICATION SCHEDULE
Many breakdowns and frustrations can be delayed
or prevented by doing simple, regular lubrications.
---